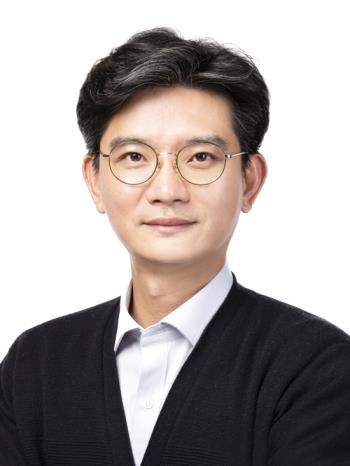 A team of Ajou University researchers led by Prof. Yoon Tae-jong has succeeded in developing a treatment for colorectal cancer using gene editing. The cure is specifically meant for colorectal cancer patients with gene mutations on whom other more common therapies do not work.
Prof. Yoon (College of Pharmacy) teamed up with Prof. Cho Young-seok of the Catholic University (Department of Internal Medicine, College of Medicine) to develop a gene editing technique that involves mounting a gene-editing structure onto a nano-size carrier to edit genetic mutations that complicate colorectal cancer treatment. The result of their collaboration was published in an online issue of Nano Research, a widely recognized international journal, on April 4, 2020, with the title, "Gene editing particle system as a therapeutic approach for drug-resistant colorectal cancer."
Cetuximab is a widely used treatment for colorectal cancer, but there are also a significant number of patients whose KRAS gene mutation renders them resistant to the drug.
The number of patients newly diagnosed with colorectal cancer is on the rise worldwide due to the increase in modern and unhealthy diets. Finding effective cures to this particular cancer is therefore a popular and important topic of pharmaceutical research, with much of the current research focusing on antibodies. The conventional approach to treatment is to introduce a drug that binds to the EGFR receptor to inhibit the growth and survival of cancerous cells. Nearly 60 percent of colorectal cancer patients, however, are genetically resistant to this type of treatment. The prognosis for these patients with the KRAS gene mutation is rather dim.
Although a growing number of researchers focus on finding alternative cures for patients with the KRAS gene mutation, that particular genetic mutation facilitates patient relapse, raising the demand for a more fundamental therapeutic approach. Although scientists have speculated that gene editing could pave the way to a useful alternative, they have been struggling to overcome the resulting inefficiency, as these protein-based genetic editing techniques turn quite volatile in vivo.
Prof. Yoon's team thus introduced this breakthrough, whereby they demonstrated that mounting the gene-editing protein onto a nano-size carrier could effectively treat colorectal cancer. The team applied a nano-liposome structure as a carrier for the gene-editing technique that can get to and remove the mutated KRAS gene. By inserting a cancer-targeting antibody into the surface of this nano-structure, the researchers were able to maximize stability and efficacy of the gene editing. In an in-vivo test, the gene-editing structure had an efficiency of 60 percent in targeting cancerous tissues. The technique had a definitively more therapeutic effect on targeted animals as compared to the control group.
Prof. Yoon explained: "Existing gene editing techniques rely on viral carriers that require adaptation in vivo before their effects appear. This meant low efficiency and increased risk of off-target editing. Although protein-based gene editing techniques have emerged as an alternative, the fact that these protein carriers were broken down in vivo by enzymes meant the targeting efficiency was inevitably compromised as well."
His team therefore came up with a nano-structure capable of in-vivo adaptation to enhance gene editing stability and efficiency, thereby significantly improving the overall therapeutic value of the gene editing technology in cancer treatment.
Prof. Yoon commented: "At present, gene editing in the context of cancer treatment is mostly used to regulate the activity of immune cells in vitro. With our discovery, we expect the medical community to be able to inject gene-editing structures directly into patients' bodies to maximize the effect of treatment."
The KRAS gene mutation accounts for complications in treatment beyond colorectal cancer, to include treatment for pancreatic, lung, ovarian and other types of cancer. Nano-gene editing is therefore desperately needed to enable cancer patients to receive the life-saving treatment they need.
Prof. Yoon has been researching nano-materials capable of effectively delivering diverse biomaterials into cells and tissues for the last two decades. In recent years, he has concentrated on adapting nano-technology to gene editing so as to enhance the latter's in-vivo stability and cell permeability and also to facilitate localized treatment. Prof. Yoon is also the CEO of Moogene Medi Inc., part of N4U Tech Holdings Inc., which leads Ajou University's industrial-academic collaboration programs. He intends to have Moogene Medi organize the clinical trials for his team's groundbreaking discovery.