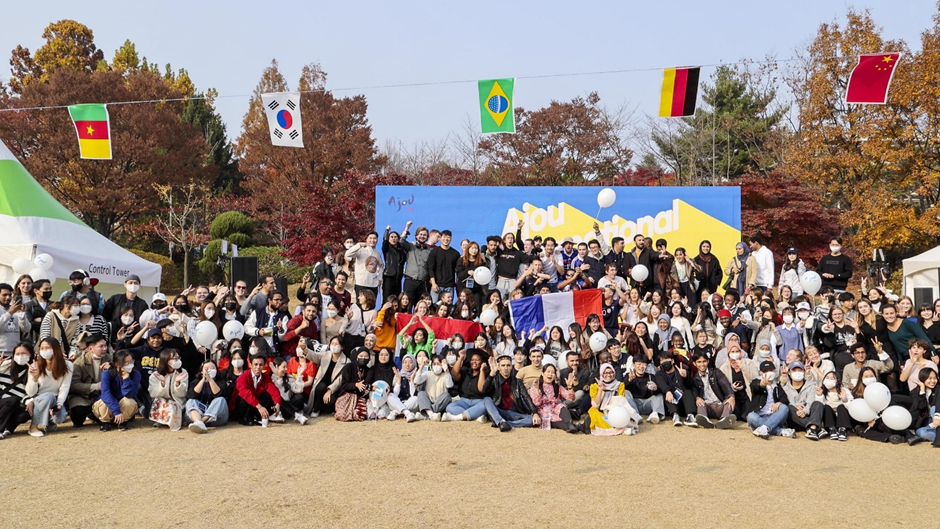 Ajou International Day, a regular world-themed event held by Ajou University, took place on the 10th at Ajou University's Gaon Park. With over 300 foreign students from 25 countries present, the day made for a meaningful exchange. In its 25th year this year, Ajou International Day brings foreign students at Ajou University together to showcase and share the food and culture of their home countries. Suspended after 2019 due to the pandemic, Ajou International Day resumed this year after a 3-year hiatus. Ajou International Day has otherwise been held every year since 1996.
The day's event saw the venue filled with booths—prepared by the students themselves—representing the 25 countries, including France, Germany, the Netherlands, Indonesia, Vietnam, Tajikistan, Honduras, Mexico, Myanmar, and Nepal. The Ajou University International Student Association, Ajou Global Ambassador, and Ajou University Center for International Education also ran booths to join in the day's celebration of cultural diversity.
The program for this year's Ajou International Day included an introduction of the culture around food in the different countries, cultural performances, and a tug of war (juldarigi) and other traditional Korean games.
Ajou University maintains an alliance with over 400 universities and institutions in 67 countries around the world, engaging in global cooperation activities that include student and researcher exchanges. Its global network is a platform for student exchange, short-term overseas study programs, and other activities, and for the double degree programs it operates together with world-class universities. A double degree program allows a student to earn a certain number of credits at Ajou University and the remainder at a partner university to earn a degree from both institutions. At present, the State University of New York at Stony Brook and Illinois Institute of Technology, both in the United States, are Ajou University's double degree partner universities.
Ajou University in Tashkent (AUT), founded on the educational system and expertise of Ajou University, opened in February 2021. AUT operates in Uzbek government-provided sites and buildings. The three departments in operation are Civil Systems Engineering, Architecture, and Electrical and Computer Engineering. Students in year 1 to 3 are enrolled.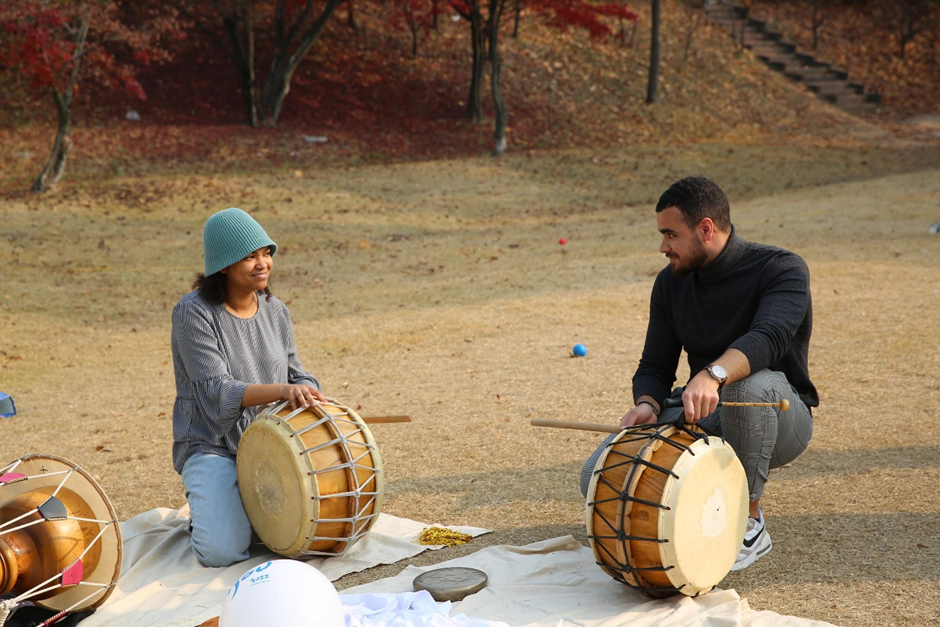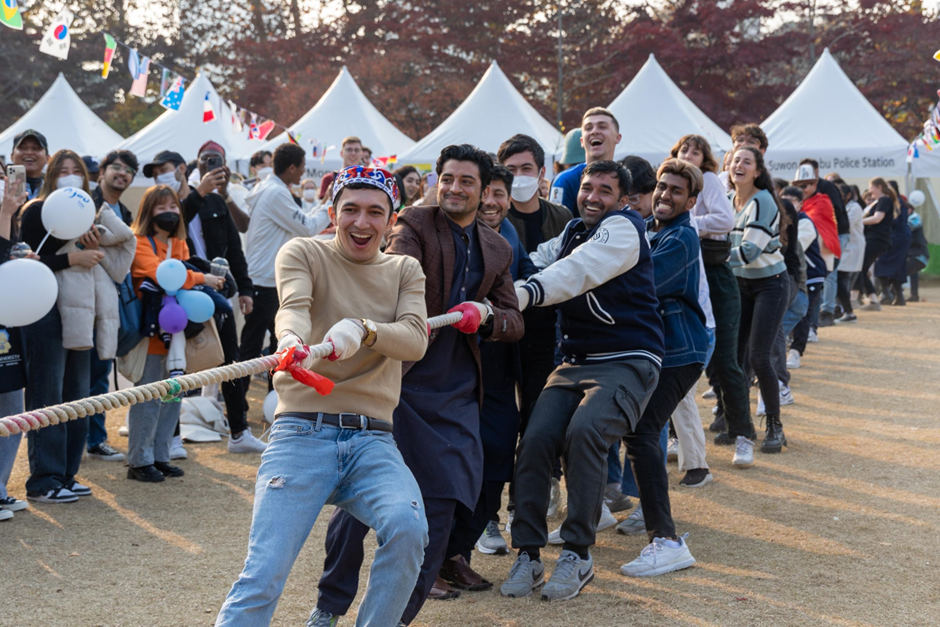 (Students enjoying some tug-of-war)