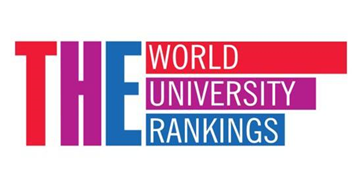 Ajou University ranked No. 1 among Korean universities in the Young University Rankings 2022 announced by the Times Higher Education (THE), a UK university evaluation institute. In Young University Rankings, THE conducts annual evaluations on universities established less than 50 years ago.
THE Young University Rankings 2022 enjoyed the participation of 539 universities around the world. Evaluations were based on education, research, paper citations, globalization, and university-industry cooperation.
Ajou University climbed to the No. 1 spot for Korean universities in this year's evaluation. UNIST, POSTECH, and GIST, universities centering on specific affiliations, ranked in the top 1-3 in Korea, while Ajou University ranked 4th place. Its world ranking jumped 14 spots from last year to 138.
The school scored higher across all evaluation items while particularly excelling in research and paper citations.
Ajou University has made significant efforts to secure excellent teachers and strengthen its research capabilities. An Excellent Thesis Award has been set up which reflects quality evaluations, and settlement research funds awarded to new teachers have been revamped and increased. Newly appointed researchers can receive up to KRW 100 million if they are engaged in science and engineering, and up to KRW 50 million in humanities and social sciences. The period from the funding grant to submission of related outcomes has also been increased from three years to four, reflecting the university's desire to help young, strong researchers devote themselves more to more challenging research goals. Financing research for postdoctoral researchers and actively inviting outstanding researchers through participation in overseas academic conferences are also another dimension of the school's efforts to strengthen its research capabilities.
The commitment of talented researchers and support from the university have boosted the school's revenue from technology transfers to KRW 3.35 billion. This is the 7th largest for universities in Korea. Earnings from technology transfers amount to more than simply major financial outcomes of university and industry cooperation—they are also an indicator of the school's research abilities. Ajou University has recorded year-on-year growth for five consecutive years in terms of the volume of technology transferred. Technology transfer revenue refers to the amount received by the university from companies seeking to utilize the research and development outcomes of researchers at the university to acquire related intellectual property rights.
THE has announced the Young University Rankings since 2010, basing them on educational conditions (30%), research performance (30%), paper citations (30%), globalization (7.5%), and university-industry cooperation (2.5%). In this year's Young University Rankings, PSL Research University in Paris topped the global ranking while Singapore's Nanyang Technological University (NTU), Hong Kong University of Science and Technology, Erasmus University Rotterdam, and Hong Kong Polytech University also scored very highly.