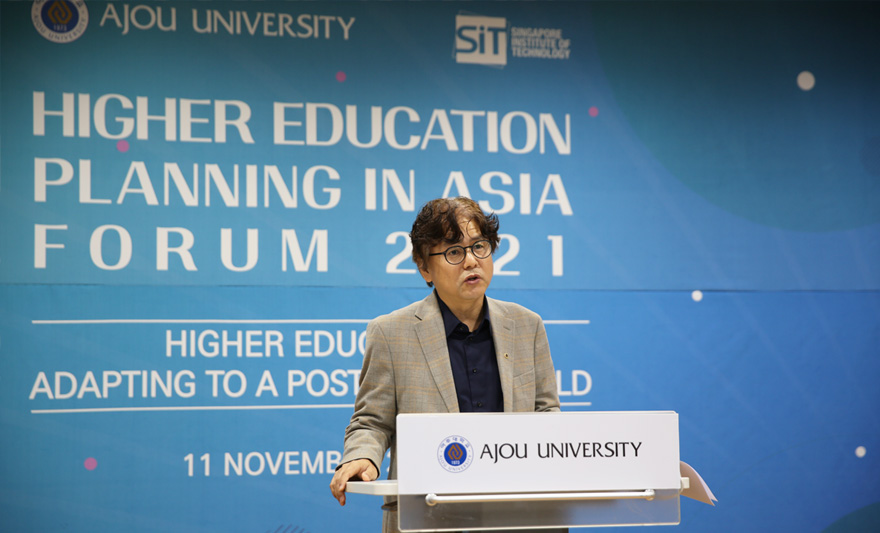 On November 11, Ajou University and the Singapore Institute of Technology (SIT) co-hosted the virtual event via Zoom and YouTube under the theme of "Higher Education Adapting to a Post-COVID World."
In addition to the opening addresses given by President Park Hyung-ju of Ajou University and President Thiam Soon Tan of the Singapore Institute of Technology, Director Suh Eui-ho of the Ajou Institute of University Competitiveness and other guest speakers discussed and gave presentations on the key areas of focus for institutions of higher education in the post-COVID world.
President Park mentioned "problem-solving skills" and "effective study techniques" as the key competencies of future education, underscoring the importance of developing them through academic exploration as well as problem-solving activities. He also added that AI-assisted academic programs might make it possible to offer personalized learning that meets the needs of learners, thereby helping reduce the achievement gaps among students.
Established in Hong Kong in 2012, HEPA provides a platform for higher education planners and administrators across Asia to come together to interact, share best practices, and network.