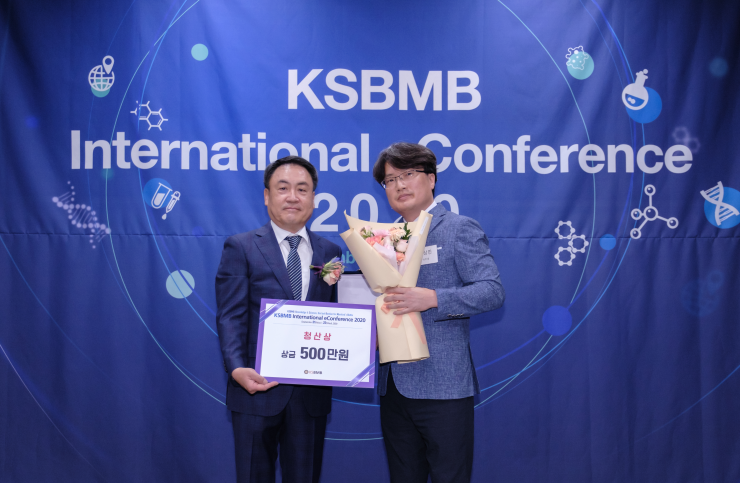 Prof. Jeon Sang-min (College of Pharmacy) received the Cheongsan Award at the Korean Society for Biochemistry and Molecular Biology (KSBMB) International Conference 2020.
The KSBMB awards select members each year to celebrate their research achievements and encourage its membership body to strive for excellence in research. Prof. Jeon (pictured on the right) was recognized for his excellent research on molecular medicine and contributions he has made to biochemistry and related applications.
The Cheongsan Award, named in honor of Prof. Sim Bong-seob (whose penname was Cheongsan), honors Korean and international scientists who have made significant contributions to molecular medicine through their research. It is awarded along with a plaque of honor and a monetary gift of KRW 5 million. The awards ceremony took place during the KSBMB International e-Conference held online on September 23.
Founded in 1948, the KSBMB is the longest-standing biochemistry association in Korea. In 2020, the Society awarded 11 recipients in total, including the Cheongsan Award winner.