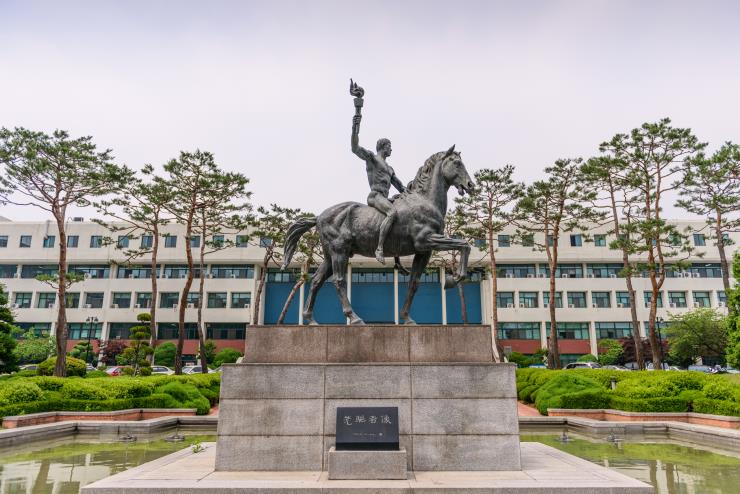 Faculty members and employees of Ajou University together raised KRW 92.7 million towards special financial aid from the University for students who are financially struggling due to circumstances related to COVID-19.
For 15 days from the end of August, faculty members and employees appealed for donations towards this end. A total of 330 individuals participated, including those at the Colleges of Medicine and Nursing, helping to raise KRW 92.7 million in total.
The fundraising followed the University's decision to provide special financial aid for students who continue to apply themselves to learning despite COVID-19, which will be provided for all registered students who complete the first (spring) semester this year, except those on four-year scholarships or on leave. A total of 5.12 percent of the tuition fees paid by registered students for the first semester will be returned to the students.
Over 9,300 students will benefit from this effort, as the University begins to pay financial aid on September 23. The KRW 1.5 billion that went into this financial benefit also includes special contributions from existing University budget accounts, corporate transfers, and reserve funds.
The University also provided KRW 200 million in financial aid for 370 students earlier this year to help them continue their studies despite the adverse financial impact COVID-19 has caused.