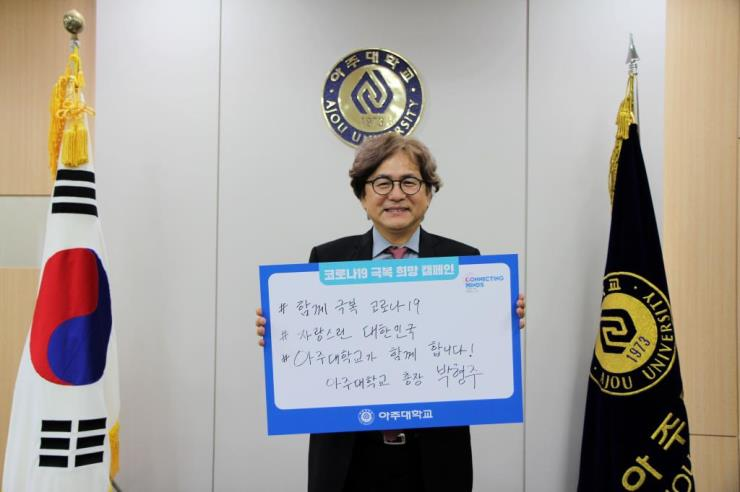 Ajou University's president, Park Hyung-ju, joined the Hope Relay Campaign Against COVID-19 after being named by President Park Jae-kyu of Kyungnam University.
The campaign was born out of the desire to spread a message of hope to all Koreans, including frontline healthcare workers, healthcare authorities, and everyone affected by the current pandemic.
Park joined the campaign with his message on how Ajou University is supporting the nationwide efforts to overcome COVID-19 in Korea.[KHTC1]
The university has reduced rents for businesses on campus and raised funds for the Korea Disaster Relief Association. LINC+ has also launched the Heart Vaccine Project for local communities, with members of the university's music clubs organizing concerts at local venues and producing live music broadcasts on YouTube.
Park named CEO Ha Eon-tae of Hyundai Motor Company as the next carrier of the message. A graduate of Ajou University who majored in industrial engineering, Ha went on to head the Ulsan plant of the global automaker and now oversees the company's domestic production division.