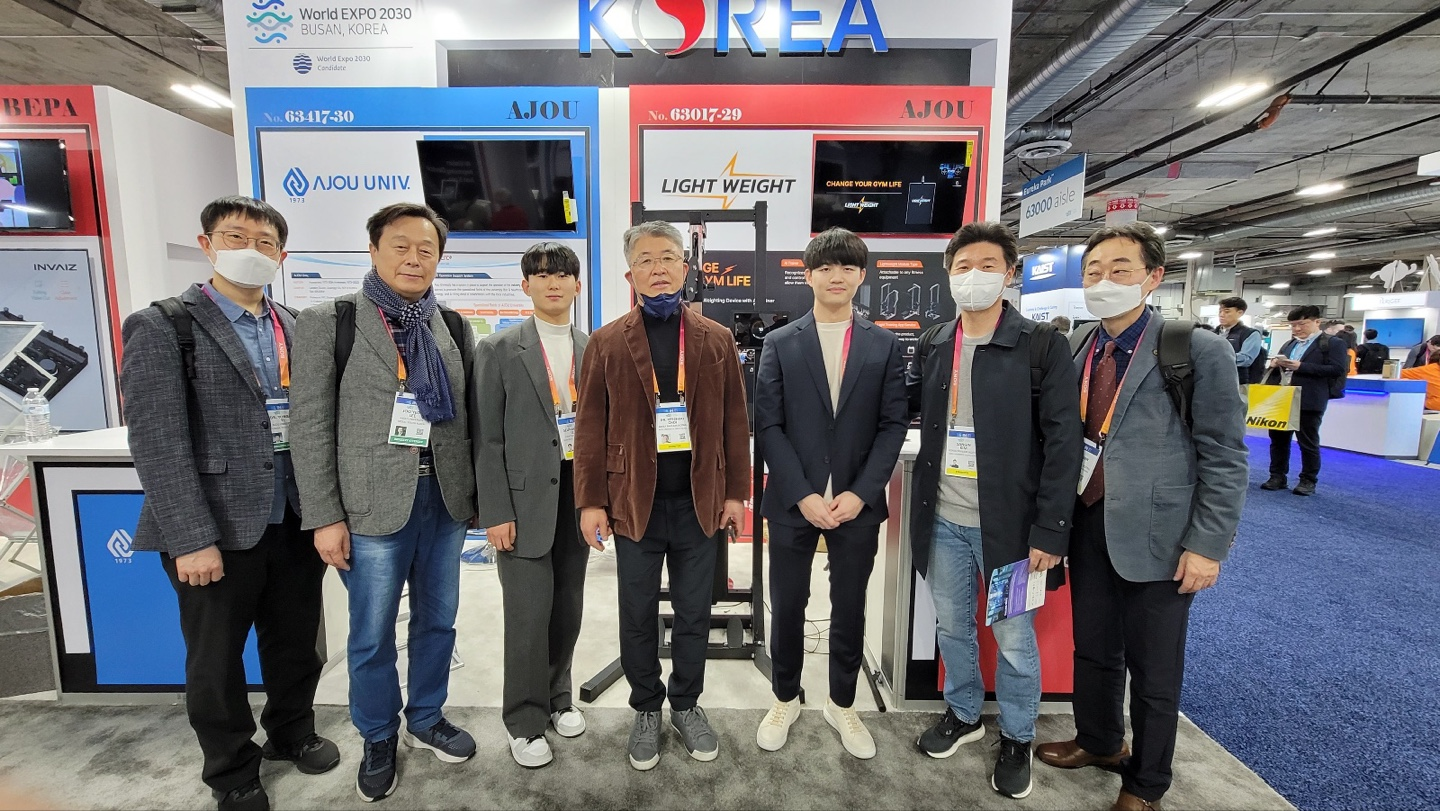 Ajou University's President Choi Kee-choo and the Ajou University group Leaders in Industry-University Cooperation 3.0 (LINC 3.0) participated in the Consumer Electronics Show 2023 (CES 2023), which took place in Las Vegas from December 5th to 8th.
CES 2023 saw the participation of about 3,100 businesses, including global companies and startups from 174 countries, and the attendance of some 110,000 visitors. The main themes of the event were Transportation and Mobility, Digital Health, Web3 and Metaverse, and Sustainability and Human Security for All.
The CES ranks as the world's most influential ICT and appliances expo, along with Germany's Internationale Funkausstellung Berlin (IFA) and Spain's Mobile World Congress (MWC), and is a beehive of global innovation. Cutting-edge technologies in ICT and beyond that are lifting the boundaries between the automotive, aviation, aerospace, and food industries are introduced at the CES, commanding the world's attention at every annual event.
At CES 2023, Ajou University and LINC 3.0 ran the booth of LightWeight Inc., a startup founded by two Ajou University students. LINC 3.0, led by Kim Sangin, director of the Ajou University Industry-Academic Cooperation Foundation, introduced Ajou University, the LINC 3.0 project, and the value the former creates through the latter, while LightWeight demonstrated LightOne, its proprietary "smart artificial load weight with an AI personal trainer."
Launched by Lee Seunghyun and Lee Donggeon two Ajou University electronic engineering students, LightWeight is a subsidiary of N4U Tech Holding Inc. (a joint technology holdings company operating under Ajou University) and is a resident of Ajou University Business Incubation Center. The two Lees took advantage of the startup support devices Ajou University has in place, including a framework which allows students with drive to structure and execute their own learning and development and earn the commensurate credits, to develop smart artificial load weight, a smart healthcare solution which allows the user to use custom weights of a greater range of precision and convenience in weight adjustment according to individual needs during machine exercise.
Ajou University screened a pool of companies seeking to participate in CES 2023, providing support for those selected in terms of the products they had for exhibit.
While at CES 2023, President Choi checked in with the Ajou University participants, and toured the expo with accompanying Korean and foreign officials. He also attended the CES 2023-Linked Industrial-Academic Cooperation Seminar, organized by the National Research Foundation of Korea to coincide with CES 2023, which was also attended by Korean university and Ministry of Education officials, as well as startup, management, and consulting professionals. Notable proceedings included presentations on models for effective industrial-academic cooperation and innovation in industrial-academic cooperation, as well as actual products of these models.
Also included in President Choi's US itinerary was visits to potential local university partners in exchange and cooperation.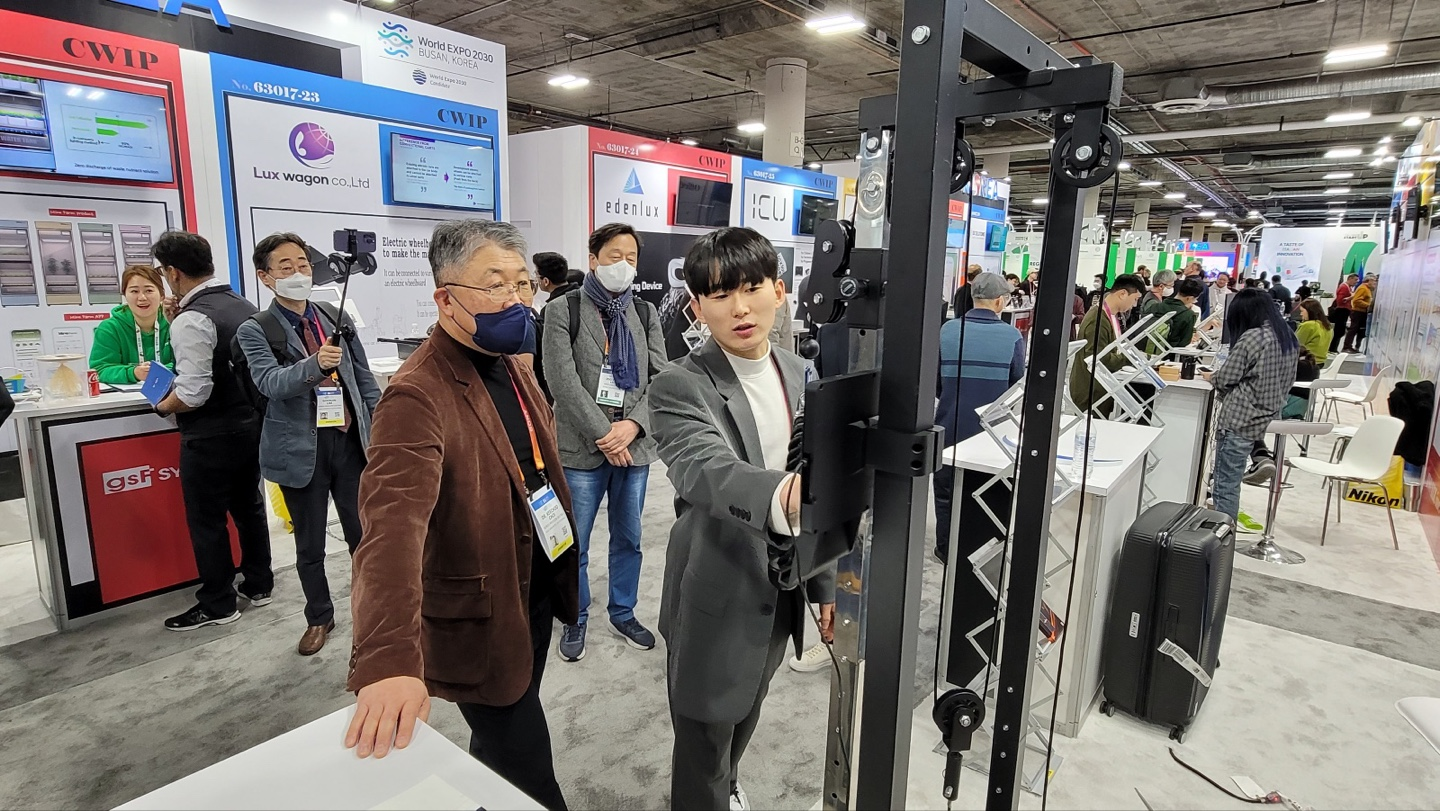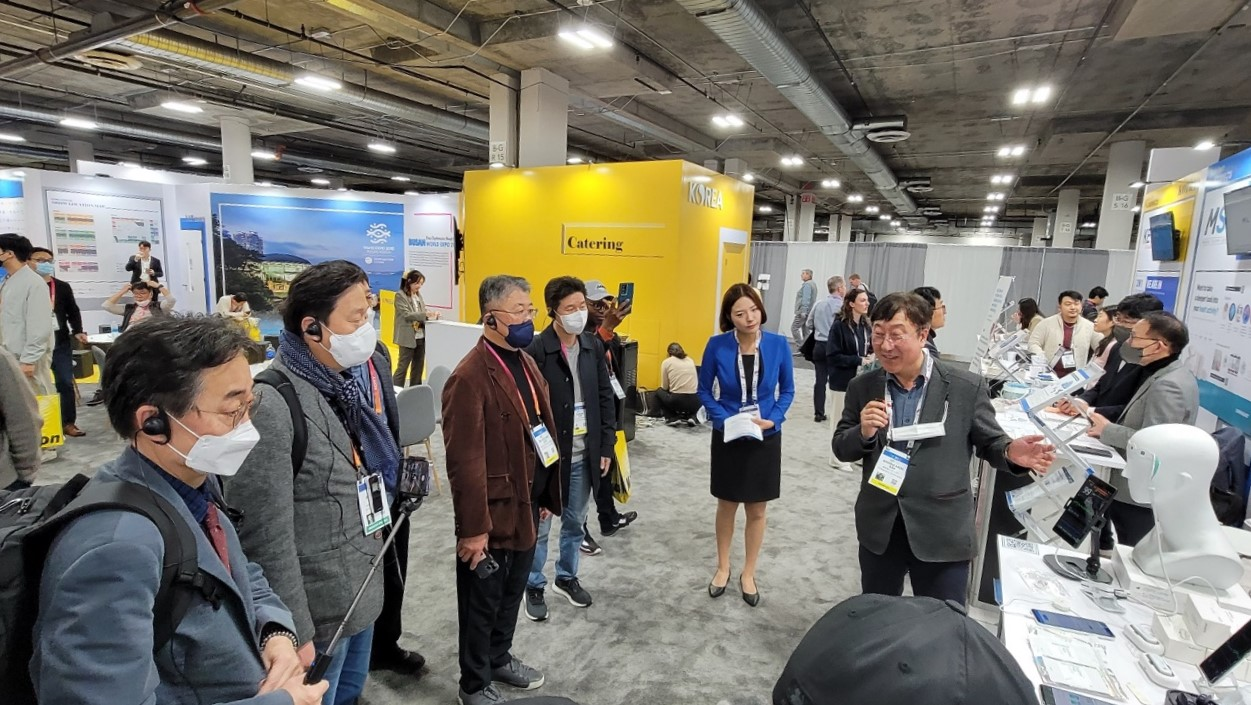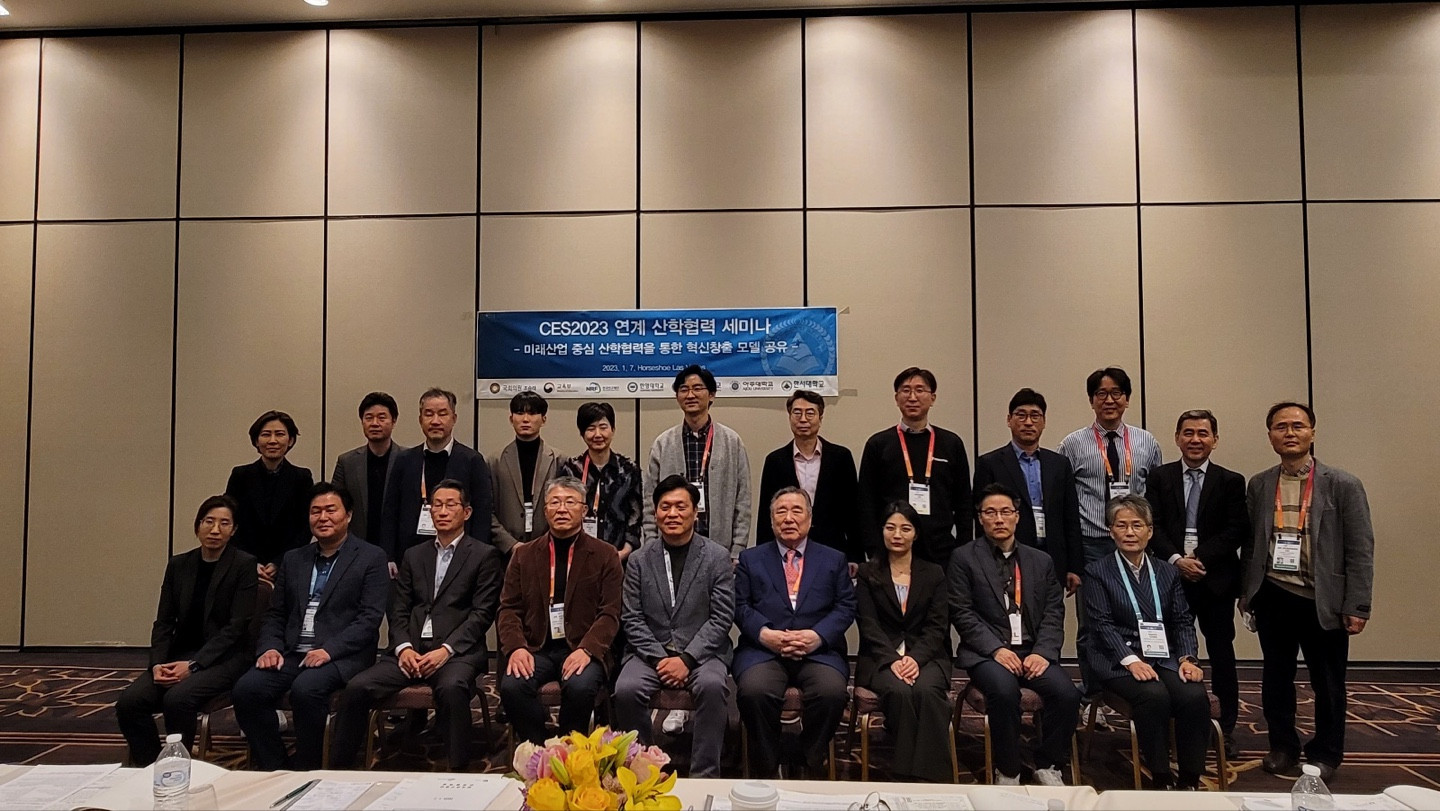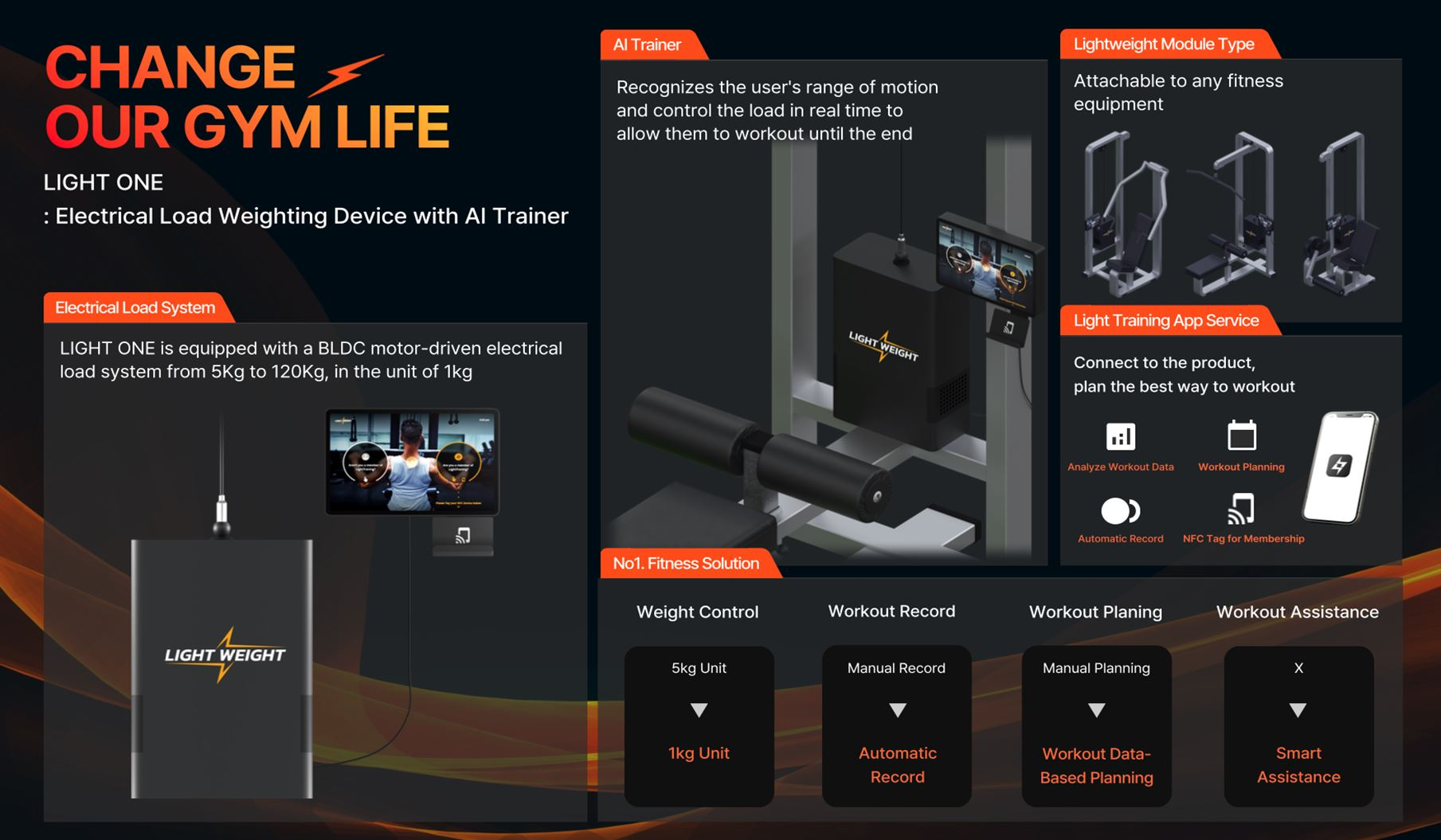 <Demonstration of LightOne, a smart healthcare solution by LightWeight, a student startup>
* Image source : Official CES 2023 website, LINC 3.0
* Top image : From left, Professor Lee Yong-ju of ACES Mobility ICC, Professor Lee Jooyeoun of Smart Energy ICC, CEO Lee Seunghyun of LightWeight, President Choi Kee-choo, Director Lee Donggeon of LightWeight, Director Kim Sangin of the Ajou University Industry-Academic Cooperation Foundation and LINC 3.0, Team Leader Lim Goonjin of the Industry-Academic Business Team