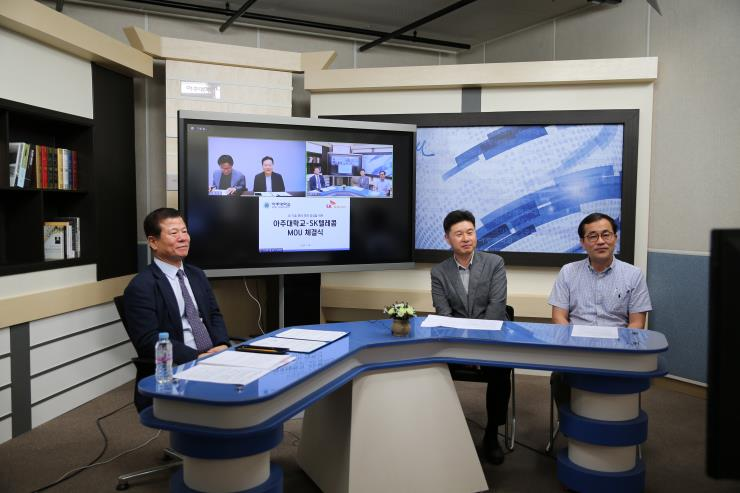 Ajou University signed a memorandum of understanding (MOU) with SK Telecom for collaboration on curriculum for online artificial intelligence (AI) education.
The ceremony for signing the MOU was held online on the afternoon of July 28 due to COVID-19. Oh Yeong-tae, head of Ajou's Industrial-Academic Collaboration Group[KHTC1], and Shin Sang-gyu, head of SKT's Corporate Culture Center[KHTC2], signed and exchanged their respective copies of the MOU. The ceremony was attended, on Ajou's part, by Dean Oh and Kim Sang-in of the College of Information Technology and Dean Lee Seok-won of the Department of Software.
The MOU will allow Ajou University to access and use SKT's online AI education curriculum so as to develop the university's program for developing and training AI specialists. SKT agreed to share both its curriculum and e-learning content.
Ajou will make the content available to relevant departments and allow students to take courses accordingly.
The two parties agreed to continue working together on developing and improving curriculum content for educating and training future AI personnel.