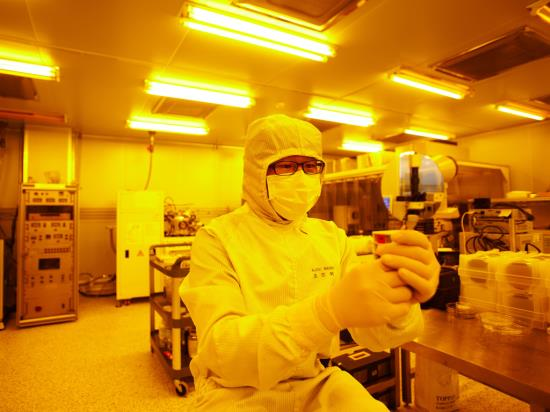 Ajou Gap Fund 2020, an initiative launched by Ajou University to support the marketization of university-owned technologies with strong prospects, has chosen the projects to receive the fund's support. The eight finalists will receive financial aid for the development of prototypes and technological marketing for the marketization of their technologies and successful entrepreneurship.
The candidate projects were first reviewed on the basis of submitted documents and then subjected to a review by the fund's operating committee. The chosen projects will receive up to KRW 50 million each in vouchers that can be spent to secure data and produce prototypes.
The chosen projects seek to develop: (1) a process for manufacturing a location-specific antibody-drug conjugate using a non-variant antibody (led by Yoo Tae-hyeon); (2) a gentian extract-based active ingredient for treating arthritis (led by Jeong Seon-yong); (3) cosmetic products based on proteins derived from deer antler (led by Kim Joo-hee); (4) on-site diagnostic kit for sampling high-density virus genes (led by Park Seong-jun); [KHTC1](5) cancer therapy based on inhalation of phytoncide and mediated by natural killer cells (led by Jo Han-tae); (6) possible change in the drug regime for cancer therapy based on analysis of the efficacy of Metformin on PTPRD-gene-dormant cancer (led by Lee Da-keun); (7) application for contactless exercise rehabilitation (led by Yun Seung-hyun); and (8) nanotunnel carcinogenic delivery system (led by Park Young-joon).
Ajou University launched the Gap Fund last year with the aim of facilitating and catalyzing the transfer and marketization of technologies invented at the university. The fund provides financial resources with which researchers can test the applicability of their inventions and market and develop their portfolios so that they can transition to successful entrepreneurship. Part of the profits generated by the marketed technologies are returned to the fund for its continued operation.
In its first year, the Gap Fund selected and supported three projects. This year, N4U, the joint technology holding company led by Ajou University, has been chosen by the Korean Intellectual Property Office (KIPO) to manage the Patent Gap Fund and lead technology marketization programs. By adding this new support from the KIPO to the existing account of the University Innovation Support Budget, Ajou University was able to increase the number of projects supported and the amount of support provided by more than twofold.
The university seeks to use the Ajou Gap Fund to minimize the gap between university-owned technologies and technologies demanded by industries, thereby boosting the success of marketization and reinvesting the profits thus generated.
On the University Innovation Support Program Annual Evaluation conducted by the Ministry of Education and the National Research Foundation of Korea last month, Ajou University garnered an "A," the highest grade. The Ajou Gap Fund was assessed, along with Blue Semester Extreme and Ajou IE Corp, as one of the excellent examples of university innovation support.